"I wonder if the snow loves the trees and fields, that it kisses them so gently? And then it covers them up snug, you know, with a white quilt; and perhaps it says "Go to sleep, darlings, till the summer comes again." -Lewis Carroll, Alice's Adventures in Wonderland & Through the Looking Glass

I know my last post was a bit whiny about winter, but truth be told I love living where there are four seasons. Although I am not really a super fan of really cold nor really windy weather, both at least bit players in the whole winter thing, I truly love snow. I mean LOVE. I get as excited now as I did as a kid when it snows. I just think it is magically beautiful. Here are some of my favorite snow images. I hope you enjoy them, too. At least you won't have to shovel.
Powered by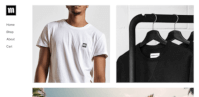 Create your own unique website with customizable templates.