"And above all, watch with glittering eyes the world around you because the greatest secrets are always hidden in the most unlikely places." -Roald Dahl

We have out house up for sale. There are a variety of reasons I won't go into about why that is. We have lived here happily, nearly deliriously so, for the past 3 1/2 years. It is a neighborhood that has the best mix of suburban and rural. Although we moved in when the majority of the neighborhood had yet to be built out, the growth inside of the neighborhood has not lessened our love for it even one bit. Our backyard faces west. Though new housing has somewhat diminished the wide open views behind us, on a day like today (and quite frankly, most others), it is a treat to the senses to stare out at the vast open blue sky (and in northern Colorado that blue can get pretty intense sometimes), at a sunset full of color and motion and then at night sky full of stars and perhaps a sliver or an entire giant circle of the moon. While all the reasons for selling are valid and right, I am already feeling nostalgic for the view out our back door.




Powered by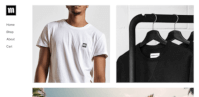 Create your own unique website with customizable templates.